Damian Lillard is Not a Superstar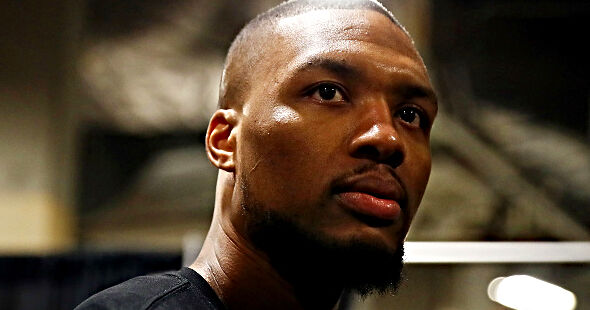 Listen to Doug Gottlieb piggyback on an FS1 'First Things First w/ Cris Carter & Nick Wright' segment with Chris Broussard when talking about Portland Trail Blazers All-Star Damian Lillard.
Broussard was alluding to Lillard's disappointing 4 for 12, 19-point clunker in Game 1 of the Western Conference Finals against the Golden State Warriors on Tuesday, just a couple days after Lillard nearly cost the Blazers in Game 7 vs. Denver they won, but a game Lillard once again mailed in with a 3 for 17, 12-point washout. Broussard said it's making many wonder if Lillard is simply a perennial All-Star and not on the 'truly elite' level of a Top 10-12 NBA player.
For Lillard's career he's averaging 23.5 points and 6.3 assists but is shooting just .434 from the field in seven full seasons.
Check out the audio below as Gottlieb agrees with Chris, saying Lillard may be a star but he's not a SUPERSTAR and says he'd rather have Russell Westbrook in the long term despite what happened in their first round series in which the Trailblzers took down the Thunder in.