The Warriors Aren't Great, the Rest of the NBA Just Stinks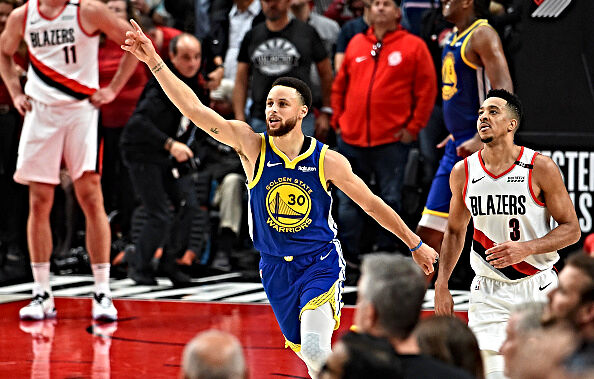 Listen to Rob Parker and Chris Broussard debate the place in history for these Golden State Warriors as the Portland Trailblazers were steamrolled by a Warriors team going to their fifth consecutive NBA Finals.
The Warriors have a chance to go down as one of the greatest dynasties in sports history if they are able to win their third consecutive championship in a row, and fourth title in the last five years, and it doesn't really appear that their title window is coming anywhere near its climax.
But ROB PARKER thinks this storied Warriors dynasty is vastly overrated and that they are simply the lucky recipients of an awful and watered down era in the NBA when a soft team and barely above mediocre team like the Blazers can play in the Western Conference Finals.
Check out the audio below as Rob is sick and tired of all the esteemed hype for these Warriors and wants people to admit how unbalanced this generation is. You better be sure that Chris Broussard had some CHOICE WORDS for Rob as Chris put Parker's bold take on blast.

FOX Sports Radio
Want to know more about FOX Sports Radio? Get their official bio, social pages & articles on FOX Sports Radio!